Recommend a friend
Do you know someone who'd like to plan for Christmas directly with us? Maybe it's somebody who lives too far away to be your customer or who'd like to earn rewards for themself?
You can recommend them easily in your online account. Simply click on the Recommend a Friend image on the left hand side of the screen, then complete their details and we'll send them an email suggesting they join.
Alternatively, you can print off and complete our Recommend a Friend leaflet and return this to us.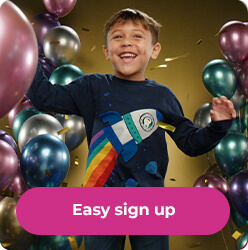 Our promise to you
Your satisfaction is our number one priority
Our Careline Team is dedicated to helping you every step of the way
We work to deliver all of your goods in perfect condition and in good time for Christmas
All our products are of the highest quality